If you have not watched HBO's new show "Girls", and even more so if you have and you didn't like it, you are dead to me. Really, please cease talking to me.
I kid, but I strongly advise that you re-evaluate your life.
Anyway it pretty much is about a group of girls (oh wow, there's the show name) living in my favorite place ever, New York, and about their struggles with themselves, life and relationships.
Kinda like Sex & The City but younger and more relatable.
Anyway, I came across these cut out paper dolls of the characters by Vulture on the internet and thought I would share with you all!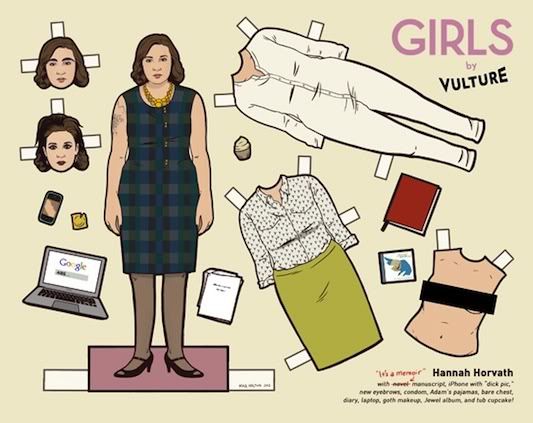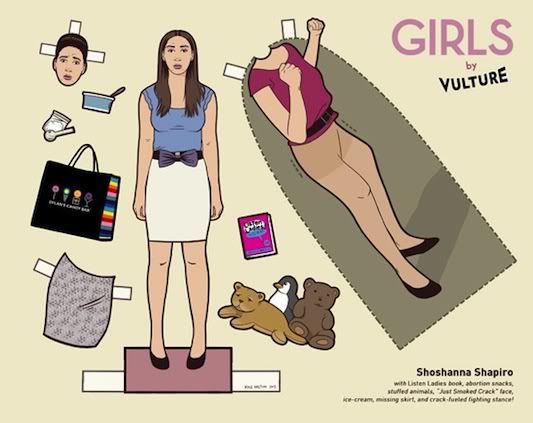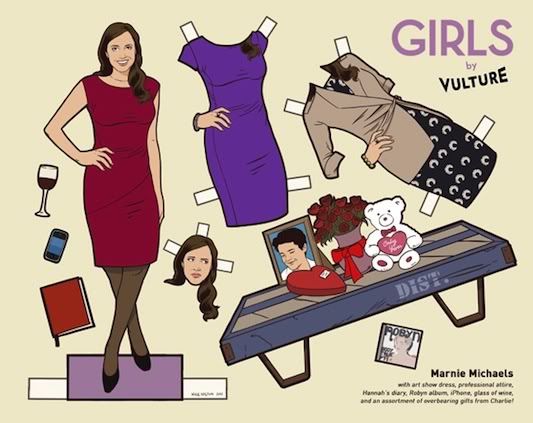 How fab are they? I know what I'm doing with my week...